Currarong Community Association
Easter Art Show
Easter 2020 Art Show cancelled for this year due to the Covid 19 pandemic. The show will be held during Easter 2021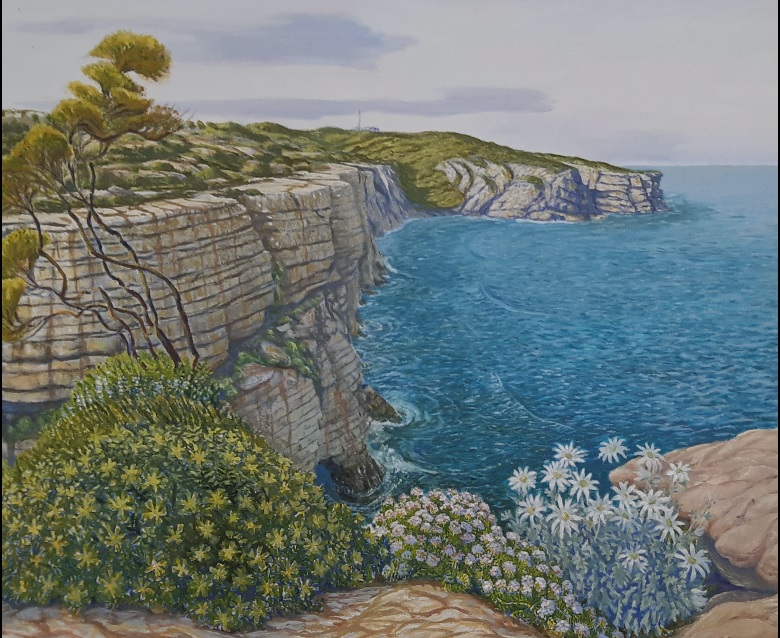 The Currarong Easter Art Show takes place at the Currarong Community Hall on Walton Way, Currarong. The show opens at 5pm on 9/4/20  and runs through until 12 noon 12/4/20. Entry is free and all artworks will be available for purchase.
All are welcome for the opening night where drinks and refreshments will be provided.
We are thrilled that Deborah Ely, CEO of Bundanon will open the show which is themed Beecroft and Beyond.
This year's exhibiting artists include award winning Currarong resident artists Dr Kurt Brereton and Andre Bremer, landscape painter Peter Zanetti and contemporary painter Robyn Gibson plus many more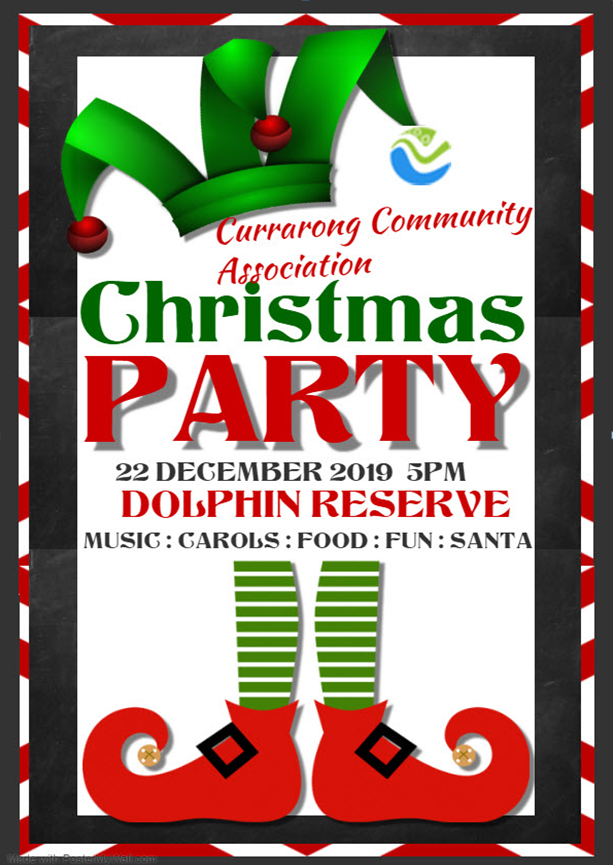 Celebrate Christmas and come along to the  Dolphin Reserve on Sunday 22nd December at 5pm. Bring your children to say hi to Santa arriving on a Fire Engine. Live music and barbecue.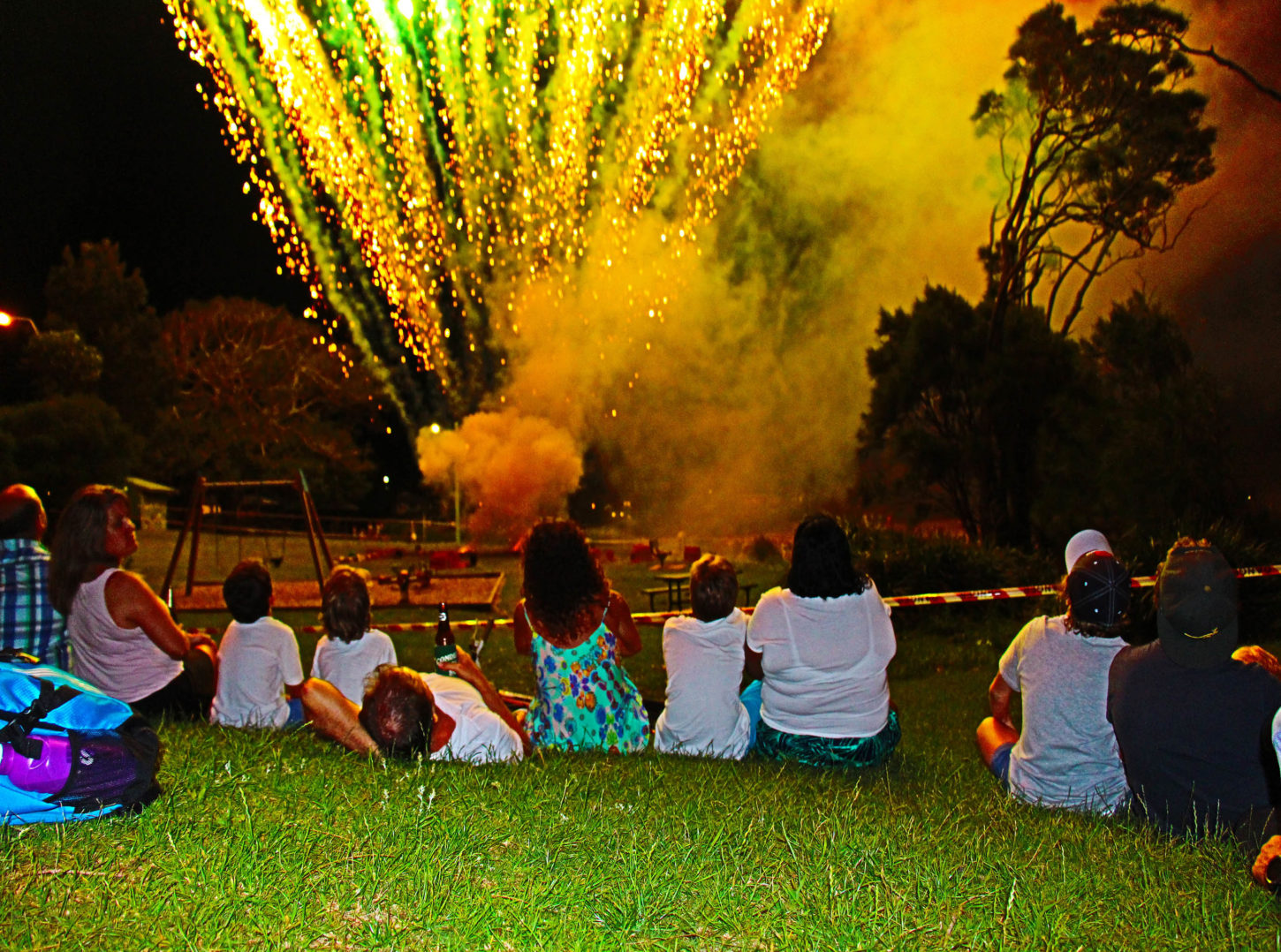 DUE TO THE CURRENT BUSH FIRES AND IN CONSIDERATION TO THOSE THAT HAVE LOST PROPERTY AND THE HUGE AMOUNT OF WORK OUR RFS VOLUNTEERS HAVE DONE, WE HAVE MADE THE DECISION TO POSTPONE THE NYE FIREWORKS UNTIL A BETTER TIME NEXT YEAR.
WE'RE SORRY FOR ANY DISAPPOINTMENT BUT HOPE PEOPLE UNDERSTAND THIS DECISION.
Will be at 9pm with none at 12 midnight. The fireworks are funded by the CCA, the community and a donation from SCC.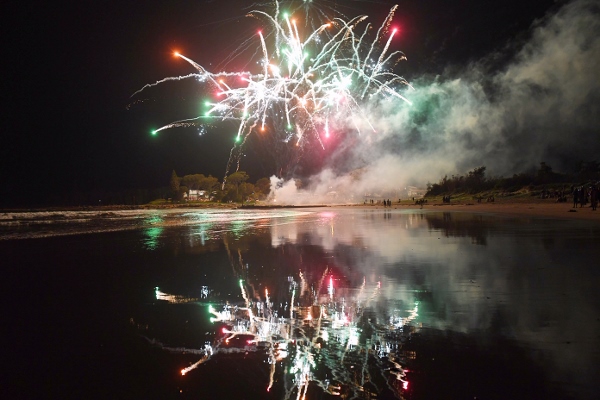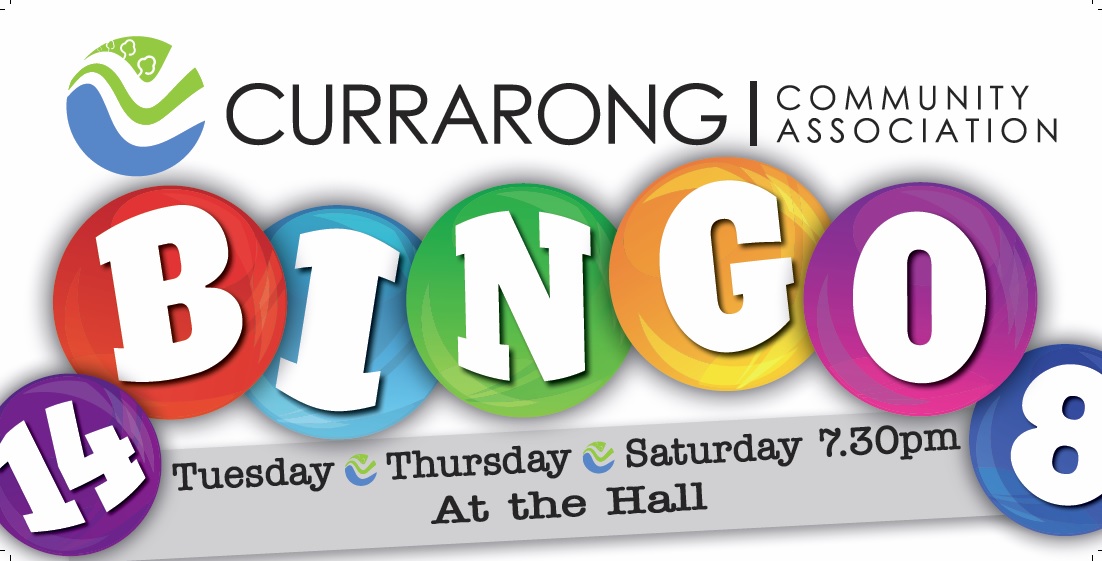 28 Dec 2019 – 23  Jan 2020
An inexpensive fun night with many chances to win with Games and cash Jackpots!
Tuesday, Thursday, Saturday 7.30pm – from 28 Dec to 23 Jan in the Hall.
Purchase your games, soft drinks and dobbers on the night. Pay wave available for purchases over $40.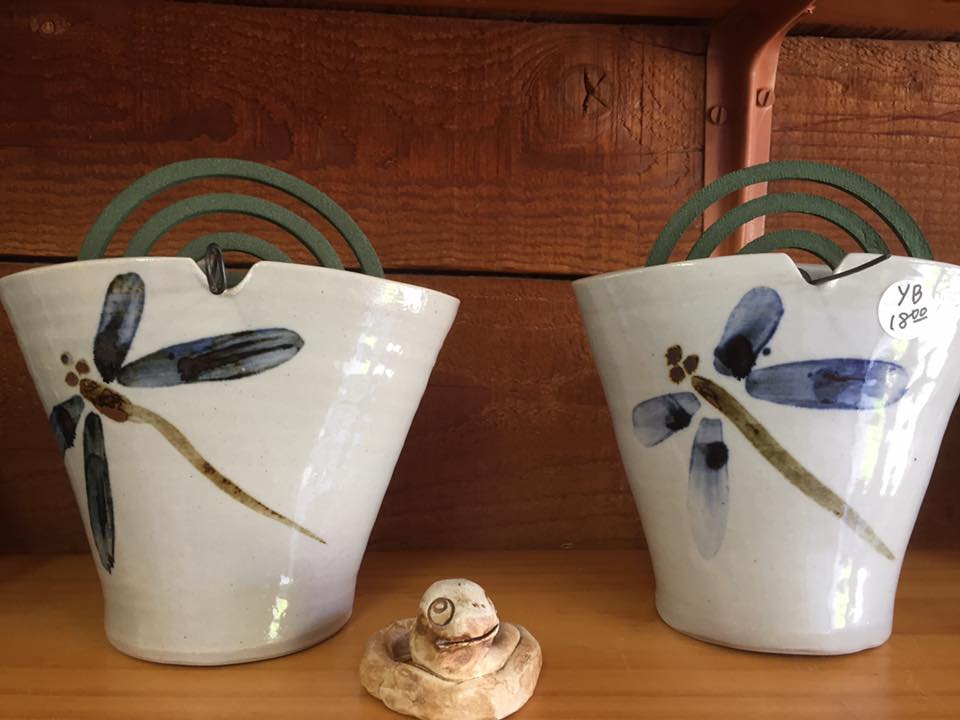 Currarong Community Hall
9am-2pm
Amazing locally created bespoke Arts and Crafts for display and sale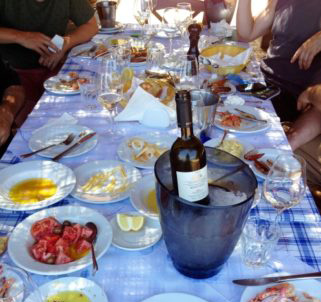 Saturday, 9 February 2019
Currarong Community Hall
Late afternoon/evening. Dinner with Live Entertainment
Dress, beach casual ambience catching the relaxed end of summer. Showcasing local produce and entertainment.
Shoalhaven Youth Orchestra Concert 2018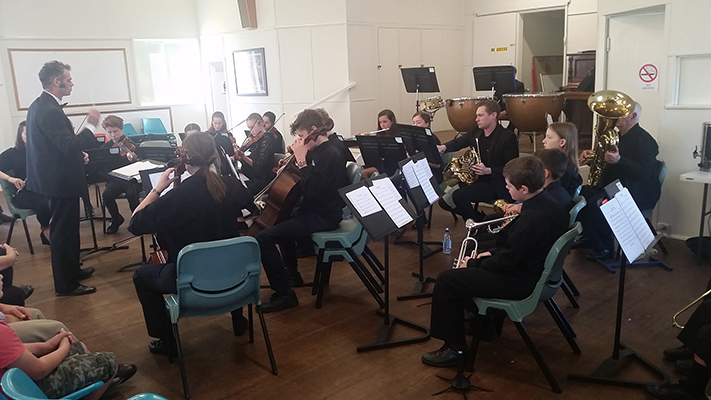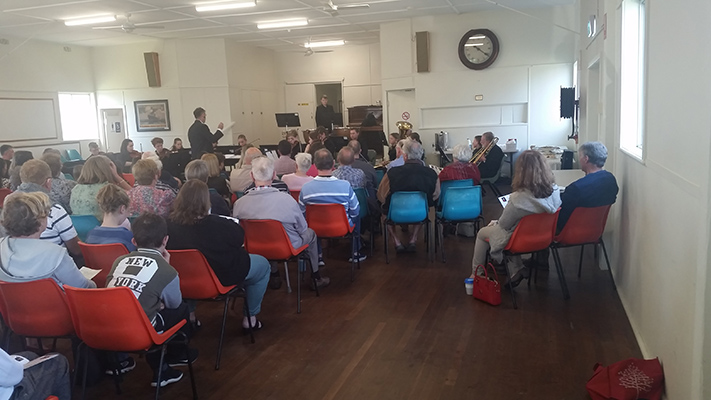 On the 23th  September, the Currarong Community Association invited the Shoalhaven Youth Orchestra to perform a concert in our Progress Hall to entertain our residents and friends with a recital of a number of classical pieces. As always they need money to purchase instruments and subsidise trips to play music with other groups etc. The fund raising concert was well planned and raised a substantial amount of money.
About 150 tickets were sold and people seated filled our hall. The show started with the Junior Strings 8-12 years old and for some of them it was their first public concert. One of the players had only joined a month beforehand. Let's say it was interesting, but it certainly made the main concert shine.
Their new Conductor,  John Dunstan and Orchestra Manager, Bevan Nicholas are doing a wonderful job with the Orchestra and really set the stage for a wonderful and foot tapping concert. Everyone was very impressed with the performances. About 20 young players with Strings, Brass and Percussion gave us a special afternoon concert.  Healthy applause was shown by the audience. The afternoon finished with tea and coffee and sandwiches and cakes.
The proceeds from the ticket sales, raffle and donations came to a very decent $3,280.00 .  Nowra Masonic Lodge with their Charity wing, Masonicare, added a further donation of  $2,000 on behalf of the Freemasons of Nowra Unity Lodge. The total raised for the SYO was $5280
Seniors Morning Tea – 2018